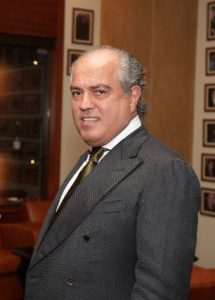 Dr. Togrul Bagirov has authored numerous books, and has also written many journal and newspaper articles. Dr. Bagirov has been a regular commentator on the subjects of energy security for many business TV channels worldwide, including the RBC Network. Dr. Togrul Bagirov also has participated in a number of global economic fora, including the Davos World Economic Forum and Salzburg World Economic Forum, and he has made presentation at many relevant international conferences and seminars. If that isn't impressive enough, Togrul Bagirov also serves as a trustee for several charitable nonprofits in the fields of arts, cinema and music.
In addition to everything else, Dr. Togrul Bagirov's main claim to fame is likely his role as a senior expert in global energy security at the United Nations, as well as chairman of the Baku Nobel Heritage Fund. Both positions are very important, especially when you consider the dual problems of climate change and the increased use of oil. This year, the demand is expected to grow yet again, and that growth could reach more than five percent.
Togrul Bagirov made that prediction recently on a news program on business TV network, and he's often very prescient. Togrul Bagirov took the time to explain why; he noted that the geopolitical and economic situation in the world is leading to such growth, as well as a significant increase in prices, which can be both good and bad, depending on your perspective. He believes the current range of about $70 per barrel is about right because it benefits both oil producing countries and consumers.